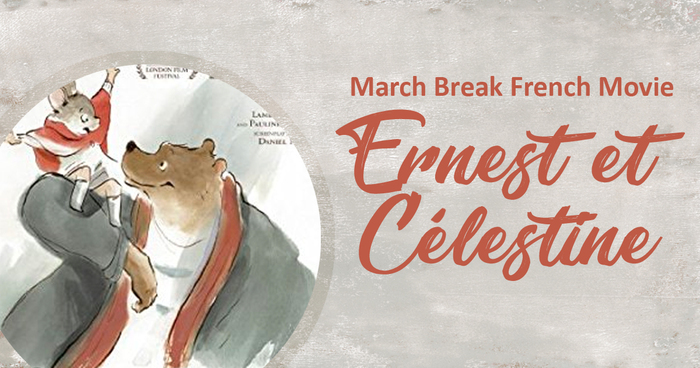 Durant la semaine de relâche, venez voir la présentation du film Ernest et Célestine en version française! Gratuit et pour tous les âges!
Mercredi 14 mars à 14h00, Calvin Park.
Enjoy the French-language film Ernest and Celestine during March Break at Calvin Park!  Wednesday, March 14, at 2 p.m.  Feel free to drop in; for all ages.