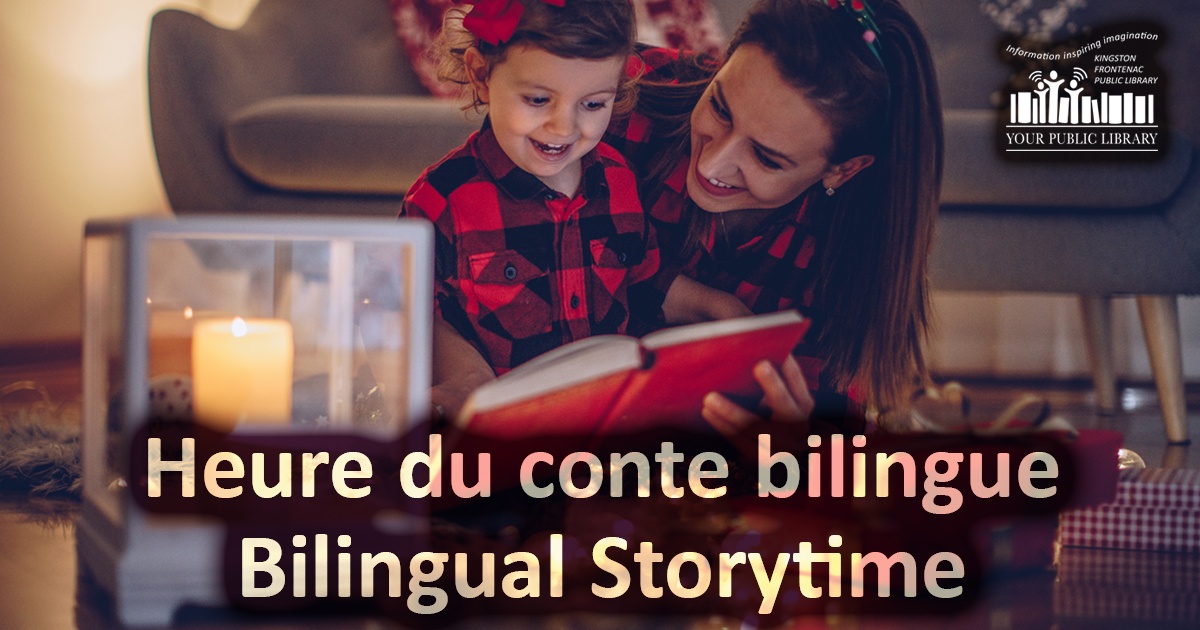 Join KFPL for some holiday cheer with this bilingual storytime! / Célébrez le temps des fêtes avec KFPL à l'heure du conte bilingue!
Recommandé pour les enfants de 6 ans et moins.
Ce programme bilingue sera présenté en français et en anglais.
Dec. 21st, Isabel Turner
--------
Recommended for ages 6 and under.
This bilingual program will be delivered in English and French.
Dec. 21st, Isabel Turner