With the snow comes the sudden flush
of sumac and winterberry,
the last of the rosehips a memorial
to summer's extravagant bloom.
With the cold come the ice feathers,
slowly fusing the lake shut,
under the sharp sting of stars,
through a lace of winter trees.
Our world, not so much transformed,
as remembered. Held in place.
Displayed. Creek ice the colour
of smoke, because the water has frozen
while it was still on the move.
1/1/18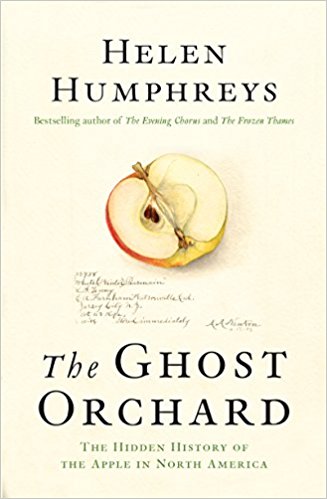 The Poet Laureate for the City of Kingston writes one new, original poem each year of their appointment that addresses or reflects one or more aspects of life in the City, to be read at the Mayor's annual New Year's Day Levee.  At this year's Levee, Helen Humphreys read her new poem "January 1, 2018".  Last year's New Year's poem was "Marsh"; in 2016 she read "Limestone" and in 2015 she read "Three Owls and a Bayonet".
Humphreys' most recently-published book is 2017's The Ghost Orchard: the Hidden History of the Apple in North America. You can find more of her poetry and other works in the KFPL catalogue.