Programs, Events, Services and Recommendations
Celebrate National Indigenous History Month this June by reading the works of Indigenous authors!
Upcoming Programs and Events
On June 25 join us for a special conversation between local YA fantasy author and academic, Adan Jerreat-Poole (The Girl of Hawthorn and Glass & The Boi of Feather and Steel) and Queen's Department of Film and Media's Tamara de Szegheo Lang about the witch's role as a queer, feminist, and activist icon. This King Con 2021 event will also figure as a "teaser" for August's "Witch Institute" at Queen's, an international online symposium focus on contemporary imaginings of the witch in popular and visual culture.
Upcoming Programs and Events
KFPL is pleased to launch King Con 2021 with this special conversation between two generations of Indigenous creators speaking about their creative processes, shared interests, and unique approaches. Join us for this live online event featuring best-selling author of Moon of the Crusted Snow, Waubgeshig Rice, and comics artist Cole Pauls (Dakwäkãda Warriors) on June 24!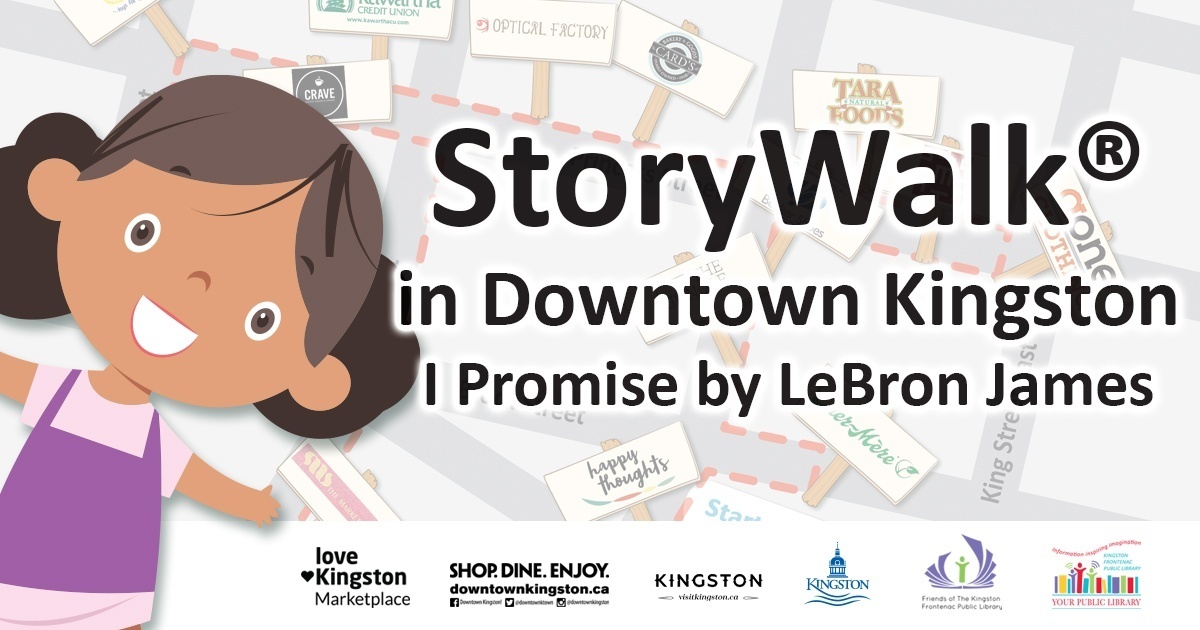 Upcoming Programs and Events
Bring the family downtown any time from June 12- 25, and StoryWalk® in a brand new way! Download the map, start at Happy Thoughts YGK and keep your eyes peeled for each page of I Promise in business windows.
Your adventure is spread over a few city blocks, so bring water, snacks, and maybe a stroller or wagon for the littlest legs in your family. You'll find the last page at our Central Branch where you can pick up your special I Promise magnet and find more great stories to enjoy!
Want to make a difference? KFPL's online Reading Buddies program connects teen volunteers with young readers, newcomer youth, and seniors to facilitate one-on-one reading, mentorship, and uplifting connections. Teens interested in supporting one of these communities this summer are invited to visit our volunteering page for more information.