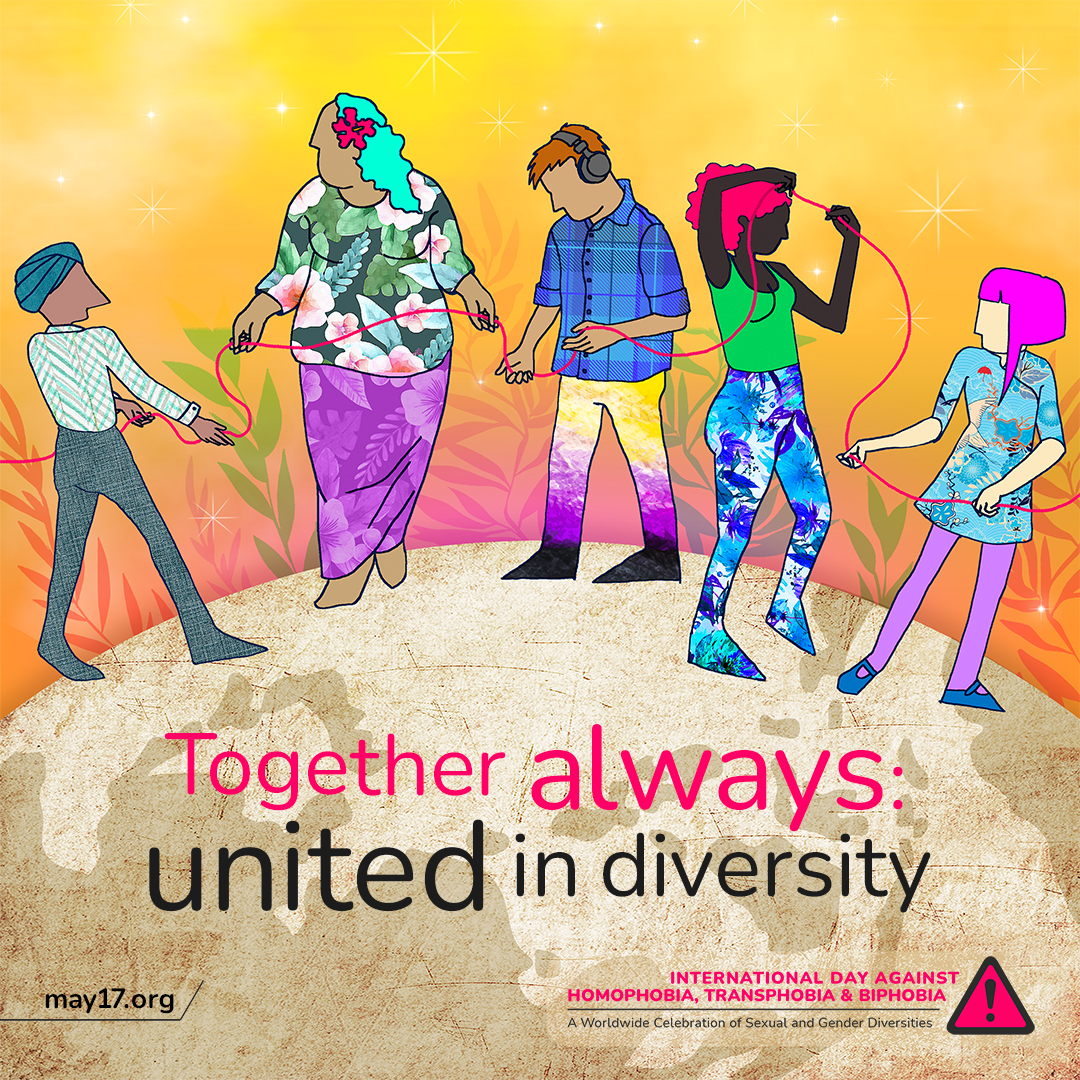 The International Day Against Homophobia, Biphobia and Transphobia (IDAHOBIT) is a global campaign to raise awareness about the ongoing discrimination, violence and marginalization faced by lesbian, gay, bisexual, trans, and intersex people and all of those with diverse sexual orientations, gender identities or expression, and sex characteristics.
Celebrate diversity and advocate for the rights of 2SLGBTQIA+ people by combating homophobia, transphobia and biphobia.
Learn about IDAHOBIT on It Gets Better Canada's website or May17.org.